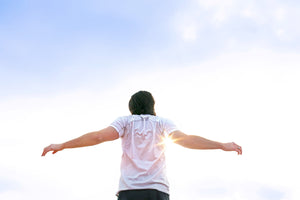 Welcome To Rolling With It!
We offer a variety of carefully curated sports and fitness equipment designed to improve your quality of life. Our inventory is always updating so be sure to check back for special offers and more.
Testimonials
This is a great massage ball. I have used it several times since I received it and it seems very durable. It does a great job relieving knotted muscles. I think it does a particularly good job on my glutes, calf muscles, quads, and hamstrings.

Sandy M.
I was getting a lot of pain around my mid back and I was told that my back muscles were very tense. I read up on foam rollers and the wonders they work, so I decided to give this one a shot. It has significantly helped relieve my pain.

Chris R.
I have Achilles tendinitis and plantar fasciitis. I can never quite get those soleus muscles to relax on my own. If you have tight calves, or medical conditions like myself this product is definitely for you.

Jordan T.
Our Promise
We strive to provide the best customer experience possible. If you're unsatisfied with your order, we offer easy returns for all orders within 30 days of delivery.